The 3rd international Infrastructure Dialogue 2017 in Frankfurt will bring together international senior decision makers in infrastructure in a series of interactive sessions and 1:1 meetings.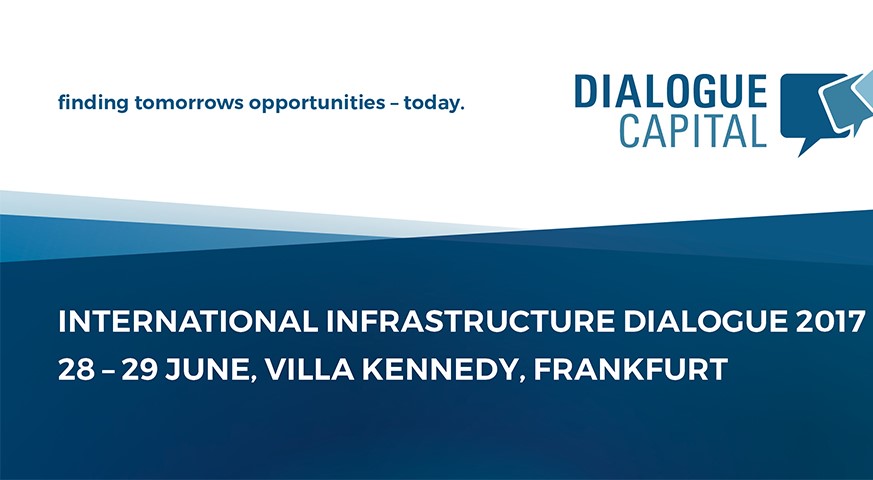 Senior industry experts, including investors, lenders, developers, owners and policy makers, will be discussing the latest trends in infrastructure globally in Europe as well as in Germany. Dr. Bernd Kreuter, LTIIA Board Member and Managing Partner at Palladio, will host a discussion about the nature of infrastructure and the definition of the asset class.
Key discussion themes will induce the following:
·          High price environments – How do investors respond?
·          Direct- and co-investments in infrastructure – Where are the trophies?
·          Investor's Deals – what is in the infrastructure pipeline and how can deal flow be secured?
·          Smart-Cities – Investment potential or reaching for the stars?
·          Are new financing models having an impact?
·          Debt – Capital markets
·          Current market conditions in Europe – Portfolio-diversification, what works, what doesn't?
·          Emerging regions – What markets are hot, what drives them?
LTIIA Members are eligible for a 10% discount on registration fees.
Click here to visit the event's page and here to download the brochure.