The gap between the amount invested in critical areas of infrastructure and the global need is well known and often discussed, yet there has been slow progress toward bridging the difference.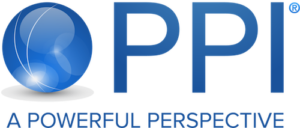 On the margins of its Asia Roundtable conference, the Pacific Pension & Investment Institute (PPI), a U.S.-based, non-profit organization, convened a group of 30 members and influential stakeholders, including LTIIA,  for the first of what will be a series of discussions that aim to:
a) understand the roles, barriers and risks as viewed by project sponsors, asset owners, developers and investors in the current infrastructure investment environment;
b) support relevant investment platforms, whether currently in place or newly structured;
c) unify a number of the fragmented approaches to the issues; and
d) develop a set of recommendations that will be made available to PPI.
The working group discussed extensively the role of multilateral development banks and Development Finance Institutions in infrastructure investing. It also touched on the role of regulators in promoting infrastructure investment and stressed out the lack of reliable data on infrastructure projects, which remains one of the chief roadblocks for further investment. LTIIA's work with EDHEC Risk Institute was further discussed in this context.
Below please see the full summary of discussions.