In Paris, LTIIA organized a meeting for several of its members with the Secretary General for the European Federation of Intelligent Energy Efficiency Services (EFIEES) to discuss cooperation and investment opportunities.
EFIEES represents private companies providing an overall energy management service to end-users. These companies provide services operating, maintaining and managing plant and equipment on end-users' sites, including industry, commercial offices, collective residential buildings, public premises, and district heating networks.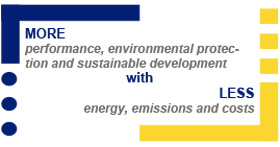 Eugene Zhuchenko, Executive Director, LTIIA noted: "We were pleased to bring together several key players active in the energy transition space and we hope that a deeper direct dialogue between financial and strategic investors will unlock new energy efficiency opportunities in Europe".